Our People
The Kinsley Group has a wealth of talented professionals located around the globe who guide and assist our clients in the successful development, planning and implementation of a wide variety of challenging human capital projects.
Richard J. Kinsley Founder, CEO & Managing Partner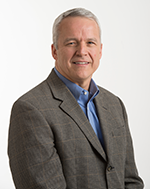 Before forming the Kinsley Group, a professional services firm specializing in leadership development and human capital consulting, Rick was a corporate officer and held senior management positions with Fortune 500 companies including AlliedSignal, Standard Oil and British Oxygen Corporation.
During his career, Rick held general management, sales, marketing, business development, operations, and quality management positions. His last corporate role was Chief Human Resources Officer, with direct accountability for the global leadership of people processes and programs for large, multi-national company serving global markets.
Rick has extensive experience consulting with C-suite executives, Board members and other senior leaders. His industry experience includes materials, mining, electronics, capital equipment, life sciences, retail and consumer packaging. He is a highly experienced executive coach and facilitator with a strong track record of coaching and developing executives and executive teams with a wide variety of strengths and developmental needs. As one of a select few in the US, Rick is highly experienced in coaching CEOs and in assisting Boards in conducting effective CEO performance evaluations. His effectiveness in facilitating strategic planning and leading initiatives to optimize organizational performance, combined with his broad knowledge of business strategies, processes and best practices, have proven exceptionally valuable to his clients.
He is also a highly experienced consultant with a strong track record of helping organizations of all sizes effectively confront challenging human capital issues. Rick is particularly skilled in designing and implementing comprehensive cultural transformation, talent management, and organizational effectiveness solutions that address issues of strategic importance to CEOs, Boards of Directors and investors.
Rick earned dual degrees (Economics and Human Resources Management) from Le Moyne College and an MBA from the University of Rochester's Simon Business School. He is certified in executive assessment and has conducted hundreds of selection and development assessments across multiple industries. He holds a Professional Director Certification from the American College of Corporate Directors and earned certification as a facilitator and executive coach from the prestigious Arbinger Institute. He is a Six Sigma Black Belt and is certified in psychometric testing by the Performance Assessment Network®.
---
Consultants / Executive Coaches
Our global team of executive coaches are focused on developing highly successful leaders, using programs tailored to fit the executive's objectives as well as those of their organizations.
Each is a specialist in leadership effectiveness coaching (not "life coaching"), helping leaders achieve positive, long-term gains in their leadership effectiveness; and each possesses an advanced degree (MBA, MA, MS or Ph.D.)
All our coaches have extensive coaching experience (a minimum of 10 years) coaching senior-level leaders (Director, VP and above);
Each have held senior leadership positions in large organizations themselves in line management / P&L roles and/or senior functional leadership roles, most with Fortune or FTSE 500 organizations;
And all our coaches have a proven track-record successfully serving Fortune / FTSE 500 client organizations.
Bernice AngSenior Executive Coach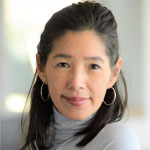 Bernice is an ICF-certified PCC coach who works with global senior leaders to create a purpose-centered personal brand, enabling them to lead with authenticity and integrate their demanding work & private lives so they THRIVE. She brings over 25 years of corporate experience – holding leadership roles and P&L responsibilities in multi-billion dollar companies. Her career spanned Global Marketing, Brand Management, Innovation Transformation, and Business Integration with Fortune 100 companies (Procter & Gamble, Coca-Cola, Pepsico, Wrigley, Mars). She has lived or worked in Asia Pacific, the Americas, western & central Europe, Middle East, and Africa.
In her many executive positions, Bernice earned a reputation for her ability to develop talented leaders, build world class brands, work cross-culturally to bring divergent teams together while driving organizational change and improving processes.
Bernice's clients are global senior leaders (C-level, Presidents, VPs) spanning 20+ countries in a wide range of categories, including consumer products, healthcare, consulting, private equity, retail, and technology. Her clients include executives in: Amazon, P&G, Unilever, Pepsico, Abbvie, Sanofi, Russell Reynolds, Northwestern Memorial Hospital, Golden Gate Capital, Edelman, Lego, Siemens, Comcast, Kohls, Harley Davidson, Pinterest, Hermes of Paris, etc.
In her private life, Bernice is an avid explorer, adventurer, and life-long learner. She grew up in Asia and has spent the last 20+ years in the US. Together with her husband, she has traveled to over 70 countries and embarked on many extraordinary adventures.
Certifications
ICF Certified Coach, PCC
Hogan Leadership Assessment
Prosci Change Management Expert
Bates Executive Presence Index
Neuroscience Coaching
Korn Ferry 360
Team Effectiveness Coaching
Education
Bachelor of Arts, Philosophy and Humanities, De La Salle University
Executive Development Program, INSEAD
Languages
English, Chinese, Tagalog
Jorge BastosSenior Executive Coach / Senior Consultant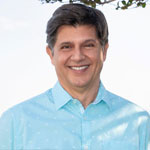 Jorge Bastos, Leadership Coach, MBA, PCC, is passionate about leadership growth. He leverages his 25+ years as a C-level executive in large multinational companies, as well as his experience as a mentor and coach of hundreds of executives in multicultural environments, to guide senior leaders to find more meaning and success in their professional lives. Jorge has lived in several countries and coaches in English, Spanish, and Portuguese.
Jorge has successfully led multibillion-dollar operations overseeing thousands of employees, held general management, sales, marketing, global supply chain, and procurement roles, and worked for premier companies including BP plc, Praxair Inc, Brazil Petrobras S/A, and Pan American Energy.
Certifications and Education
Professional Certified Coach (PCC) – International Coaching Federation
Certified Executive Coach (ACTP) – Center for Executive Coaching
Certified for Leadership Assessments – Hogan, Genos EI, EQi / EQ360
MBA – University of Sao Paulo – Brazil
Strategy & Leadership – Kellogg's School of Business – USA
Engineering – Military Institute of Engineering – Brazil
Coaching Expertise
Executive Transition
Performance Management
Conflict Resolution
Influencing Skills
Executive Presence
Effective Leadership
Dr. David W. BertrandSenior Consultant / Consultant Executive Coach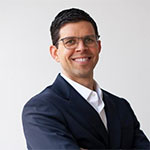 Dr. Bertrand is an award-winning scholar and executive leadership coach with more than two decades of blended experienced in human development, high-performance coaching, and education. He coaches new leaders and senior executives in a range of industries and facilitates powerful leadership development sessions with corporate teams and staffs. He was recently awarded the 1st place prize at the annual conference of The Institute of Coaching, a Harvard affiliate and the premiere global gathering of thought leaders concerning the nexus of executive coaching and leadership.
With an insightful, focused, and thoughtful approach, David inspires and empowers clients to new heights, bold action, and breakthrough results. Whether it's an executive retreat targeting team cohesion and effectiveness, or a leadership coaching session to catalyze self-awareness, David strategically guides leaders to rise confidently to their greatest potential and best leadership self. He uses an integrated approach anchored by seminal philosophical and leadership models, yet grounded with practical, action-oriented, and tangible application.
Certifications
The Leadership Circle Profile
Five Behaviors of a Cohesive Team
Everything DiSC
Executive Coach Certification Program, Coach Academy International
Education
Ed.D., Higher Education and Leadership, Southern Methodist University
M.S.Ed., Human Performance, Baylor University
B.B.A., Management Information Systems (cum laude), Baylor University
Practice Areas
Executive Retreat Facilitation
Leadership Development
360-degree Feedback
Executive Coaching
Executive Team Cohesion & Effectiveness
Transition and Performance Coaching
Jim Bishop Executive Coach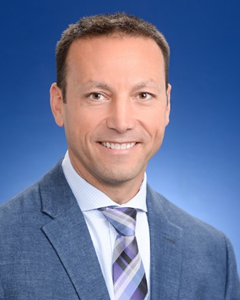 Before establishing his own coaching practice, for more than 20 years, at companies like, Eli Lilly, Roche, and Elanco, Jim has coached teams of employees across the globe, developed programs to support the growth of multiple business units and put systems and structure to the chaos of an ever-evolving people strategy.
Jim helps leaders connect the tensions they face and helps them bravely step into their most authentic leadership. Focused fully on executive coaching, corporate culture consulting and team effectiveness programs, Jim works with companies of all sizes to improve their employee culture. His approach is a blend of science and art, emphasizing the value of the whole person, not just how the individual shows up at work. He is a sought after thought leader on creating a more optimal employee and customer experience often delivering keynotes strategic facilitation and presentations for board or executive teams who are in rapid scaling modes.
Jim is a certified coach through the International Coach Federation, as well as a Certified SLII and Self Leadership Facilitator with The Ken Blanchard Companies. He's a licensed practitioner of Insights and enables breakthrough thinking with the DeBono Thinking System.
He holds his bachelor's degree in Animal Science from Purdue where he received the GA Ross Award for the Outstanding Male Graduate. Jim further earned his master's degree in Behavior and Physiology also from Purdue University.
Jim is a member of the Indiana Farm Bureau, the Indiana AgrIInstitute, and an active mentor for EDGE mentoring and Edge@Work. He enjoys staying fit, cultivating deep friendships, and consuming as many books and podcasts as possible.

Martha Wolff Forlines Senior Consultant / Executive Coach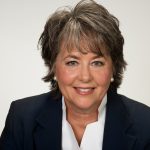 A nationally-known executive coach, consultant, author, and speaker, Martha is dedicated to developing, empowering, and motivating leaders and their teams. Her expertise and proven methods drive leader self-awareness, engagement, and high performance. She has always been fascinated by human behavior and graduated from Guilford College with her degree in psychology. She is also a certified behavior analyst.
The first phase of Martha's 30-year career was spent in human resource management, culminating in an executive-level position. She knows that we are all motivated differently, with our core beliefs/values being the foundation for what drives us. Understanding our motivators has a direct impact on employee performance and results – inwardly for individual career success and better performing teams, and outwardly for improved customer satisfaction and business results.
Martha's clients gain tremendous insight about themselves, their strengths, their limitations, self-awareness and their impact on others using these products, along with her counsel and coaching. Whether she is working directly with leaders through her transformative coaching, collaboratively with teams, or sharing her message in front of an audience, Martha is on a mission to enable leaders and their teams to first understand themselves, then leverage their strengths to increase performance and success.
Her philosophy throughout her professional career has been "if you take care of your people, they will take care of your customers." Martha likes people and likes helping them be all they desire to be.
Bruce Handler Executive Coach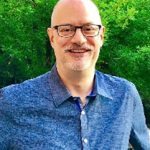 Prior to becoming a full-time coach and starting his own coaching business, Bruce held leadership positions in HR over 36 years reporting to various CHROs, in the areas of HR Business Partner/Consulting, Employee Relations and Talent Management. He has managed a Talent Acquisition function and conducted over 30 different leadership programs. He's worked in a variety of companies including Discover Financial Services, Grainger, GATX Corporation, CNA, Chicago Stock Exchange, Kemper, and the Federal Reserve Bank.
Bruce has deep experience coaching senior leaders, including C-Suite executives. He helps his clients gain greater awareness of how they perceive and approach work, what motivates them, their current capabilities, and opportunities as well as their leadership impact and potential. Through his collaborative and targeted break-through coaching framework, Bruce guides his clients to develop skills and achieve their goals.
His coaching style entails asking a variety of thought-provoking and empowering questions, providing direct feedback, challenging assumptions, guiding people to get pointed in the right direction, working with clients to come up with realistic action plans to achieve their goals. He holds people accountable to do the work.
Certifications and Training
Institute for Professional Excellence in Coaching (iPEC)
International Coaching Federation (ACC)
Energy Leadership Index Assessment (ELI)
Mentoring/Coaching Certification – DePaul University
DISC
Thomas – Kilmann Conflict Mode
Korn Ferry 360 Feedback Assessment
Cindy Jacoby MBA, MEd Executive Coach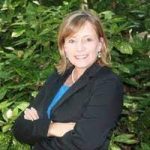 Cindy Jacoby is an entrepreneur, management consultant and executive coach who is dedicated to making the workplace a collaborative, engaging and productive place. Cindy works with companies to develop its leaders with a special focus on personal development, accountability, and increased productivity.
Cindy is a certified professional behavior analyst and offers numerous tools to assess leaders, to establish a data-driven baseline for coaching goals. She recently provided teaming coaching to an all-veteran ocean rowing team as they prepared to row, unassisted across the Atlantic Ocean.
She holds a Master of Business Administration (Kennesaw State University), a Master of Education degree in counseling (University of West Georgia) and a Bachelor of Arts degree in psychology (University of Georgia).
Cindy is a certified coach and has been coaching for over fifteen years at the executive and managerial levels. Cindy and her family live in Fernandina Beach, FL.
Certified through TTISI:
DISC
Driving Forces / Motivators
Emotional Intelligence
TriMetrix HD
The Prioritized Leader
Ruth Kennedy, EBC, PhD Senior Consultant / Facilitator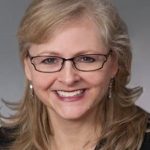 Dr. Kennedy helps build foundations for organizational culture and creates functional excellence in leaders based on specific core competencies and organizational values. She specializes in organization development, executive coaching, leadership development, facilitation, curriculum development and delivery. Ruth has a wealth of experience growing the value of organizations by building, equipping, and developing employee equity via organization development and learning. She has led significant change initiatives in multi-cultural and international environments in North America, South America, the United Kingdom, Europe, Asia, and Africa. Over 40,000 employees around the world have been impacted by her leadership development systems. Clients of hers have included: VF Corporation, The Coca-Cola Company, RJR Nabisco and many more.
Ruth has a wealth of certifications and affiliations including:
International Coach Federation (ICF)
Organization Development Network (ODN)
Evidence Based Coaching (EBC)
Workplace Big 5 Profile (NEOAC)
DDI: Master Trainer: Facilitation Skills Workshop
Myers Briggs Type Indicator (MBTI)
Strength Deployment Inventory (SDI)
Center for Creative Leadership (CCL): 360 By Design
The Leadership Circle Profile (TLCP)
Insights®
Ruth earned her Bachelor's degree in Psychology from Meredith College, Master's degree in Industrial Organizational Psychology from East Carolina University and her Doctor of Philosophy (PhD) in Human Organizational Development from Fielding Graduate University.
Bill Koch Senior Consultant / Executive Coach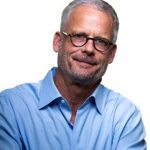 Bill coaches with executive leadership in the Fortune 500, private enterprise, and academia. His primary objective is to inspire and guide high performers to become highly effective organizational leaders. Bill connects with executives experiencing the challenges of growth and organizational change. For more than 25 years, Bill has held C-level positions in leading organizations, including CEO of a Fortune 500 subsidiary. He can relate with executive stress. Through his focused, authentic, and optimistic coaching style, Bill works with clients to discover their best leadership self. By creating a safe and non- judgmental environment, clients can test new behaviors prior to trying it in the real world. He helps leaders discover and develop the key behaviors that will have the greatest positive impact in the client's environment.
Bill connects with executives who have a desire for more performance in their business and more meaning in personal and professional life. Bill coaches with methods and systems that lead to peak performance and balance. He specializes in C-Suite executives, C-Suite succession candidates, and High Potential individuals. He has extensive experience with successful On-Boarding coaching engagements for clients new to organizations and newly-promoted executives.
Bill's client list includes Apple, American Airlines, Time, Inc., AMN Healthcare, Raising Canes Restaurants, Christus Health Hospital Network, Dallas Morning News, Belo Broadcasting, Arteriors, Torchmark, Globe Life Insurance Co., Akin Gump Strauss Hauer & Feld (Law Firm), The University of Texas, Southwestern School of Medicine, Rice University Doerr Institute for New Leaders. His areas of expertise include: CEO/Board Dynamics,
Executive Presence,
Leadership Skills & Challenges, Onboarding/Transition Coaching; Performance-based Coaching; Self-awareness; Team Building and Work/Life Balance.
Bill earned his BA from Southern Methodist University and is certified in the Leadership Circle Profile, the Leadership Circle Culture Survey, the Leadership Architect, and Korn/Ferry VOICES 360. He is an Associate Certified Coach (ACC) from the International Coach Federation, holds an Advanced Professional Director Certification from the American College of Corporate Directors and is a graduate of the Executive Coach Certification Program of Coach Academy International.
Mario Mathieson Senior Consultant / Executive Coach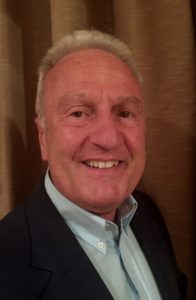 Before joining the team, Mario held a wide variety of senior Human Resources leadership roles with Fortune 1000 companies including Hadeed Steel, Great Lakes Chemical and Chemtura Corporation. He has a wealth of senior-level and international Human Resources experience. He has partnered and assisted many Global Business P&L leaders of large Business units with global teams covering commercial, manufacturing, finance and supply chain operations to drive business results under very challenging business conditions and circumstances.
Mario has been accountable for placing senior executives globally and leading talent management programs and business performance improvement projects at business level. He has led regional Human Resources teams in Latin America, EMEA and APAC to deliver world class functional services to multiple business and functional organizations, including the design of country HR policies and procedures covering employee relations, compensation and benefits, talent management and M&A.
Mario has been project leader of major M&A activities, tax optimization principle initiatives, and restructuring programs globally including the design and execution of formal employee relations consultation and communications programs and activities in several global locations. As a respected executive coach to business and functional leaders, Mario has been a trusted member of multiple executive teams, and is known for his "plan it, design it and get it done" ethos.
Culturally highly adept, Mario is bi-lingual (English and Italian) and has lived and worked successfully literally all over the world from Asia/Pacific, to the Middle-East, to Europe, to North and South America. Based in Manchester, England Mario leads our international business providing leadership of retained executive search engagements as well as consulting assignments involving leadership development, talent management, culture shaping and engagement strategies, M & A support, and other human capital challenges.
A.J. Maxwell Executive Coach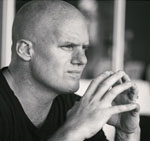 A.J. Maxwell's passion and expertise is in helping executives pinpoint and eliminate behaviors that are costing them the opportunity to achieve profitable business growth and create high-performance organizations.
Before forming Bullet-proof Results Coaching, A.J. had a highly successful twenty-year executive career in Fortune 50 companies including General Electric and Lockheed Martin. While with Lockheed Martin he led a large-scale global HR transformation initiative to streamline functional systems and processes to become more consistent and better organized to deliver an optimal internal customer experience. As chief HR technology strategist, he developed a long-term global strategic HR technology roadmap aligned with the company's human capital strategy. In prior leadership roles with GE and other premier organizations, A.J. was instrumental in coaching a broad spectrum of leaders, scaling and growing world-class organizations. This same work is now his singular purpose as a highly experienced executive coach.
A.J. earned his MBA and his B.S. in Business Administration from the University of Nevada-Reno.
Tera Maxwell, PhD Senior Consultant / Facilitator / Executive Coach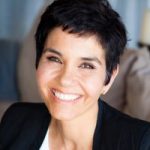 Tera earned her doctorate degree from the University of Texas at Austin. She is the founder of the Affluence Method and Trainer of Affluence Coaches. Her scholarly work on generational trauma and healing informs her practice as an Affluence Coach and transformational thought leader. From life as an addict to a PhD and the owner of a thriving coaching practice, Tera is a living proof that anything is possible. She is the leading expert on affluence, motivating entrepreneurs to break old beliefs and design a life of abundance. Tera, who is Filipino-American, is particularly interested in uncovering and addressing specific challenges faced by first- and second-generation children of immigrants. Tera helps clients overcome self-sabotaging patterns and live on purpose in alignment with their highest potential. Together with her husband, A.J., they make a formidable team who have helped entrepreneurs achieve their personal and business goals, C-suite executives learn to be far more effective in leading their organizations, and aspiring leaders learn what it takes to lead and have a successful life. Tera and AJ live in Costa Rica with their children, leading transformational retreats, coaching entrepreneurs, and surfing as their schedules permit.
Gina Paigen Senior Consultant / Facilitator / Executive Coach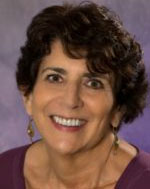 Gina Paigen, PCC, CPCC, CNTC, is a professional coach, consultant, and facilitator; passionate about guiding individuals, teams and organizations to a deeper sense of purpose, and to higher levels of creativity, engagement, and inspired action.
She brings a wealth of diverse knowledge and experience in coaching, business development, leadership, strategic planning, culture building, creative studies, neuroscience, entrepreneurship and the arts.
Gina is both intuitive and analytical; and is known amongst her clients for her ability to build trust and for her talent in developing strategies that generate results, individually and enterprise-wide.
Gina's experience with a wide range of clients, from West African immigrants to World Bank executives, has given her a true appreciation for the value diversity can bring to an organization, and as part of her commitment to multicultural work, she had the honor of designing and facilitating the "Blue Sky" project, bringing Israeli and Palestinian women together in dialogue.
Prior to taking the leap into the talent development arena, Gina worked as a musician, photographer and stage designer, and then spent 17 years as CEO of a multi-million dollar historic restoration company which she built from the ground up with little more than a telephone and a box of business cards.
Having honed her own special blend of creativity and business acumen, Gina is uniquely qualified to assist organizations and their leaders tap into their own entrepreneurial spirit. As a business coach, she has inspired a myriad of other entrepreneurs, serving as a program designer, facilitator and mentor at the SUNY Buffalo Center for Entrepreneurial Leadership.
Gina's list of credits includes work with UNICEF, MIT/Sloan, The Jackson Laboratory, The World Bank, The Aquarium of Niagara, Stantec, Embrace Home Loans, The Royal Bank of Canada, Plato's Closet, Leadership Niagara and The Creative Problem Solving Institute (CPSI). Along with her private practice, Gina is a member of The Coaches Training Institute's Organizational Coaching Team.
Gina holds three professional ICF accredited coaching certifications, including one in neuroscience and coaching, and she is a certified Leadership Circle Profile™ practitioner. She has completed the Coaches Training Institute's intensive Leadership and Leadership Way programs, and she has trained in the field of creative studies. Gina is a dynamic presenter and a TEDx speaker. She has been published in The Huffington Post and she has been a regular contributor to Transforum, The Coaches Training Institute blog.
Gina has a wealth of certifications and affiliations including:
Professional Certified Coach (PCC) – The International Coaching Federation (ICF)
Certified Professional Co-Active Coach (CPCC) – The Coaches Training Institute (CTI)
Certified Neuroscience Transformational Coach (CNTC) – BeAbove Leadership
The Leadership Circle Profile™ 360 Assessment – The Leadership Circle
Myers-Briggs Type Indicator (MBTI) – Center for Applications of Psychological Type
FourSight Thinking Profile (Preferences in the Creative Problem Solving Process) – FourSight
Gary ParkinsonSenior Executive Coach Consultant / Consultant Executive Coach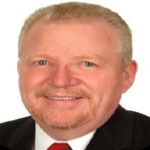 Gary has been coaching international executives at the 'C' suite level for several years, and since his retirement from his last corporate senior management role he formalized his own coaching practice.
For 15 years Gary was the Chief Human Resources Officer for both publicly traded companies and private equity portfolio companies ranging in scale from $500 million to $2 billion in revenues. He has held management positions in the automotive, aerospace, chemicals and consumer products companies and is highly adept at leading in a wide variety of corporate environments and different cultures.
Gary's career is characterized by partnering with his clients to fully understand their commitments to the organization, and then helping them identify and achieve opportunities for improvement. His is a business-focused approach, with all initiatives designed and implemented in direct response to dynamic business conditions.
His deep experience in the corporate 'C' suite, the Boardroom, and the factory floor from earlier in his career, provides him broad insight into the challenges and opportunities facing his organizations and the mindset of the leaders he supports.
Gary earned a BA in Business and Finance as well as an MBA, with a focus on Strategic Management from The University of Central Lancashire (UCLAN) in the UK.
Coaching Expertise
Job / Career Transitions
Executive Effectiveness
Performance Management
Conflict Resolution
Influencing Skills
Building Teams
RENEE ROGERS, PhD, CPCC Senior Consultant / Executive Coach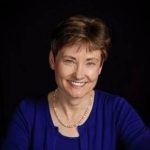 Renee Rogers holds a doctorate degree in Human Resources and Organizational Development from the University of Texas at Austin and is a Certified Professional Co-Active Coach (CPCC) from the Coaches Training Institute (CTI). Dr. Rogers brings many years of experience to her coaching and consulting practice. Serving in executive level positions, she led various functions in Human Resources for over 25 years in a global medical device company that grew to 17,500 employees and $8 billion in revenue during her tenure. With a strong background in Leadership and Organization Development, Dr. Rogers led the creation and implementation of a broad range of talent management programs including high potential development, goal setting and performance management, succession planning, and learning management. She was a key member of the leadership team at Zimmer, Inc. successfully merging two entities, Centerpulse Ltd. and Zimmer Inc., to create the largest orthopedic company globally. More recently, she led culture shaping initiatives to support the successful merger of Zimmer Inc. and Biomet.
Renee is an gifted facilitator and teacher and is able to draw on insights from developmental psychology and neuroscience to enhance leadership and team effectiveness. She has successfully worked with executives and top leadership teams to create positive change around challenging issues including trust, communication, conflict, accountability, and diversity. In her work with executives, she is skilled in the art of developmental coaching to foster the adaptive change required to lead in times of increasing complexity and uncertainty. In addition to her academic background, Renee is certified in numerous assessment instruments including Hogan, Center for Creative Leadership (CCL) assessments, Insights Discovery profiles, and The Leadership Circle (TLC) profiles for individual leaders and teams.

Mike TooleyExecutive Coach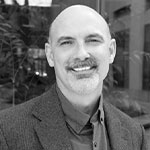 Mike works one-on-one with leaders and individual contributors in a confidential setting to help them identify and leverage their strengths and do more of what fuels them and what they love. Mike also works with teams to identify their collective team strengths and better align them to accomplish individual and team objectives, including facilitating group retreats and strategic planning sessions.
From more than 29 years of representing employers in litigation and collective bargaining, Mike discovered that the "secret sauce" for winning workplace disputes is to prevent them from arising in the first place, and the best way to do that is by helping organizations and their leaders create better workplaces in which their employees are developed, cultivated, and engaged.
Because he believes in this formula so strongly, Mike has supplemented his legal practice by becoming a certified Leadership and Strengths Coach. As a coach, Mike guides leaders and teams on how to recognize and develop their strengths, with the goal of creating better workplaces, more engaged and productive workforces, and fewer employment disputes.
As a coach, what sets Mike apart is his high level of emotional intelligence, his insight into how people can best utilize their unique strengths, and his passion for helping others discover and live out who they are designed to be.
Mike is certified by the International Coaching Foundation as a Professional Certified Coach (PCC) and by Gallup as a Certified Strengths Coach. In addition, Mike received his Executive Certificate in Leadership Coaching from the Institute for Transformational Leadership at Georgetown University School of Continuing Studies in 2020. He is also certified by The Leadership Circle™ to administer The Leadership Circle Profile™ 360 evaluation and by TalentSmart, Inc. to administer its leading Emotional Intelligence ("EQ") assessment for leaders and teams.
Born in Henderson, Kentucky, Mike received his Bachelor of Arts from Vanderbilt University in 1988 graduating summa cum laude. He holds a juris doctor from Duke University School of Law, where he graduated with high honors in 1991. While in law school, he was a member of Law and Contemporary Problems and the Moot Court Board.